RICHERT BEIL
Fashion designer
Berlin (DE)
BERLIN, 12.07.2023 // RICHERT BEIL staged its return to Berlin Fashion Week with a powerful, kinetic, and disruptive runway show at a former supermarket in the heart of West Berlin. The Berlin based brand unveiled a directional and inclusive avant-garde collection which blurs the lines between traditional gender roles and aesthetics.
Within the industrial space on June 11th, RICHERT BEIL hosted around 400 guests including Luise Befort, Lary, Jerry Hofmann, Johanna Dument, and Wilson Gonzalez Ochsenknecht amongst others.
With 'Vater, Unser' Jale Richert and Michele Beil create a runway show that is a statement to confront the complex systems that privilege men and perpetuate gender-based oppression: The show emphasizes inclusivity, diversity and sustainability while featuring a diverse cast of models representing a variety of genders, body types, and ethnicities, as well as innovative designs and silhouettes.
RICHERT BEIL presents a collection that boldly deconstructs traditional men's wardrobes in conceptual pieces, subverting familiar silhouettes and styles with unconventional materials and design techniques.
'Vater, Unser' features a mix of classic menswear pieces, such as suits, blazers, trousers, and vintage underwear and presents them in a way that objects the traditional notions of male dressing and what defines masculinity and femininity today. As sustainability remains a core element, the collection incorporates organic or BCI certified fabrics, recycled textiles and materials, dead stock fabrics or available stock options from trusted mills with a minimum of 50%. This season's highlights are antique hand embroidered textiles, which represent the female role of a 'perfect housewife' and at the same time social and legal oppressions during that time until today.
In their SS24 collection' 'Vater, Unser', Richert Beil is presenting its first shoe style. A versatile juxtaposition between traditional horse riding boots and vintage track shoes. The shoe is thoughtfully designed with close attention to the form and function of both sports, seamlessly converting from a sport inspired stiletto into a boot with the addition of chaps. Deconstructed yet flexible to enable the wearer to smoothly transition between casual and formal occasions.
View full details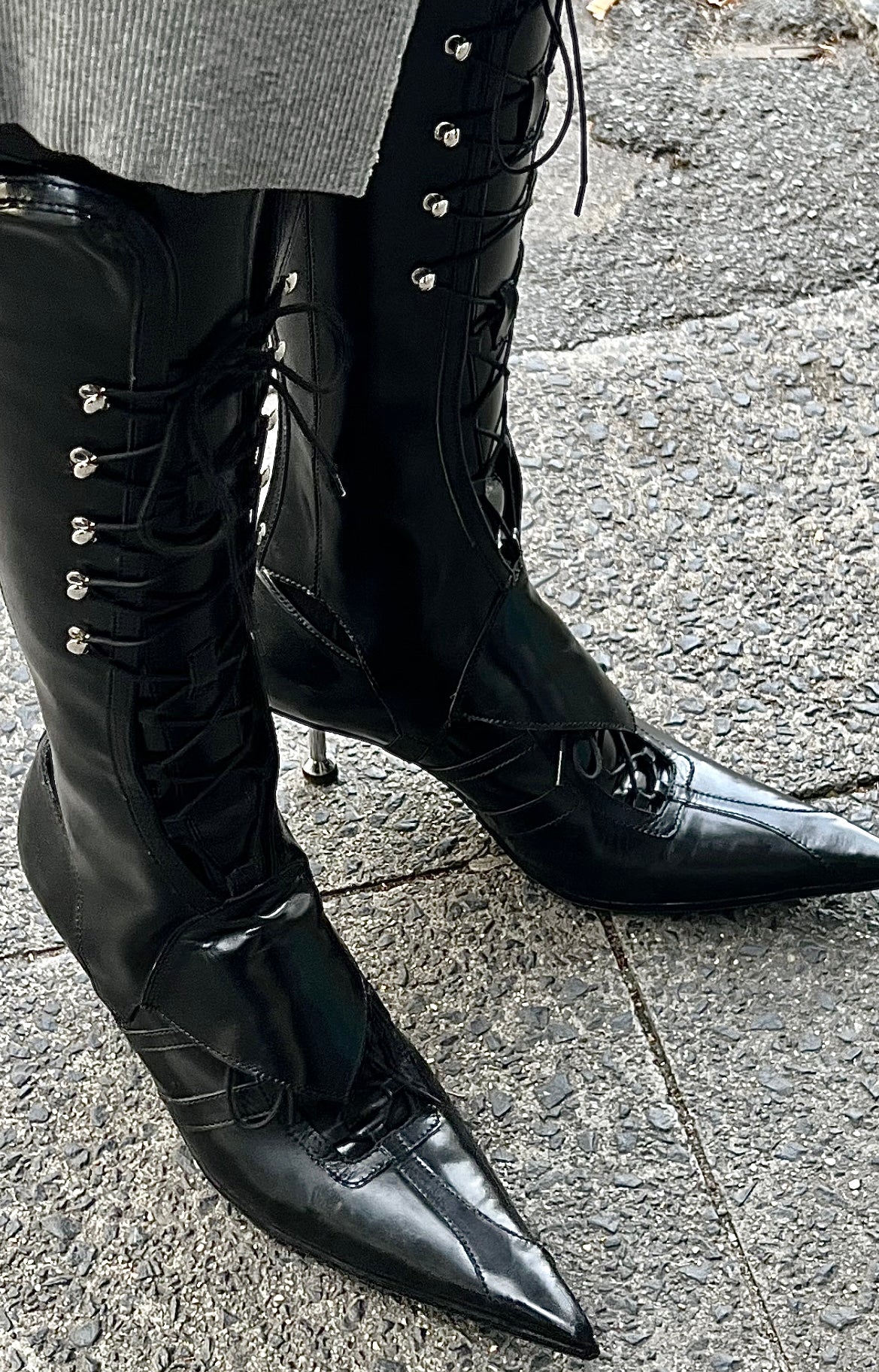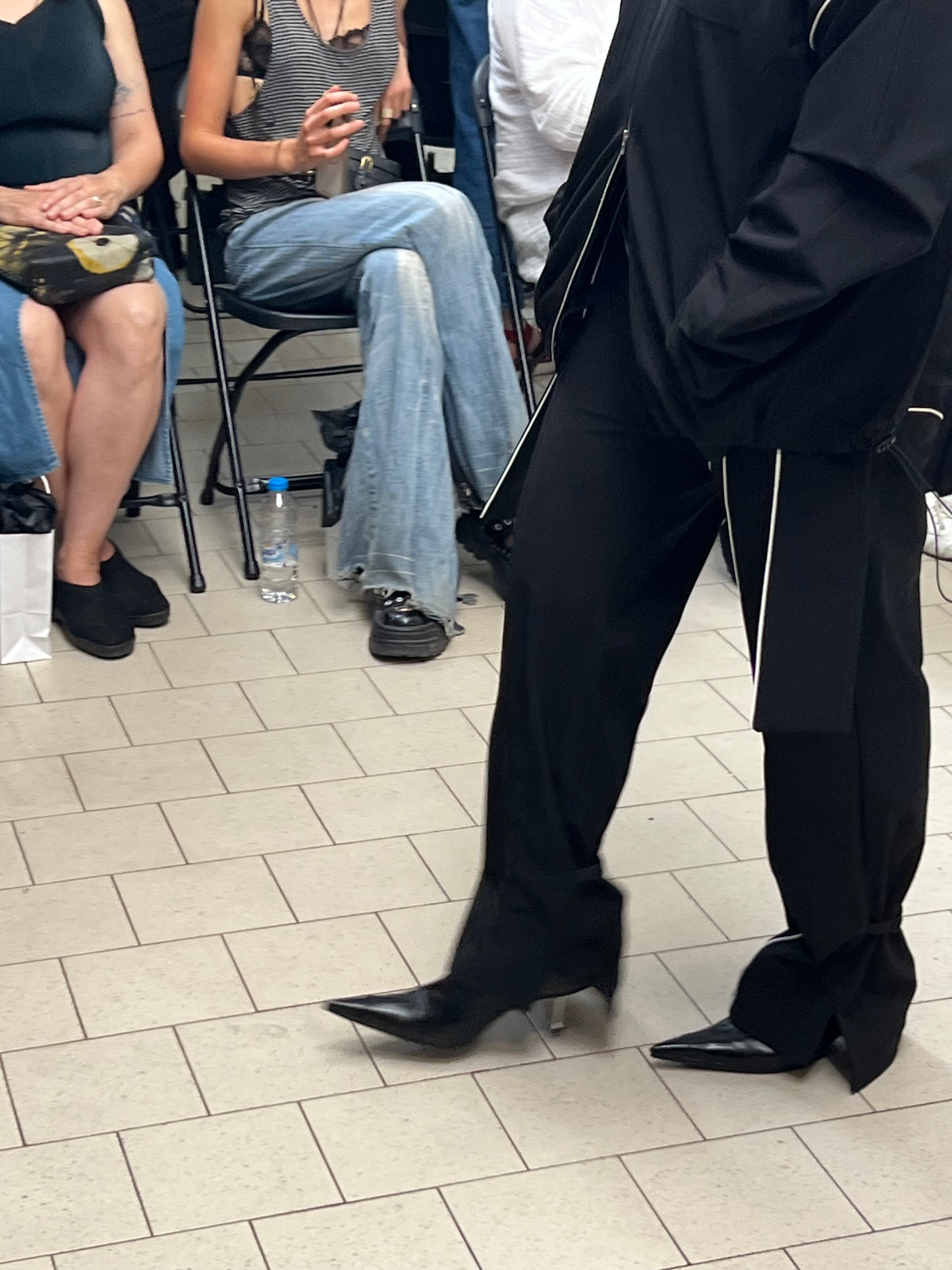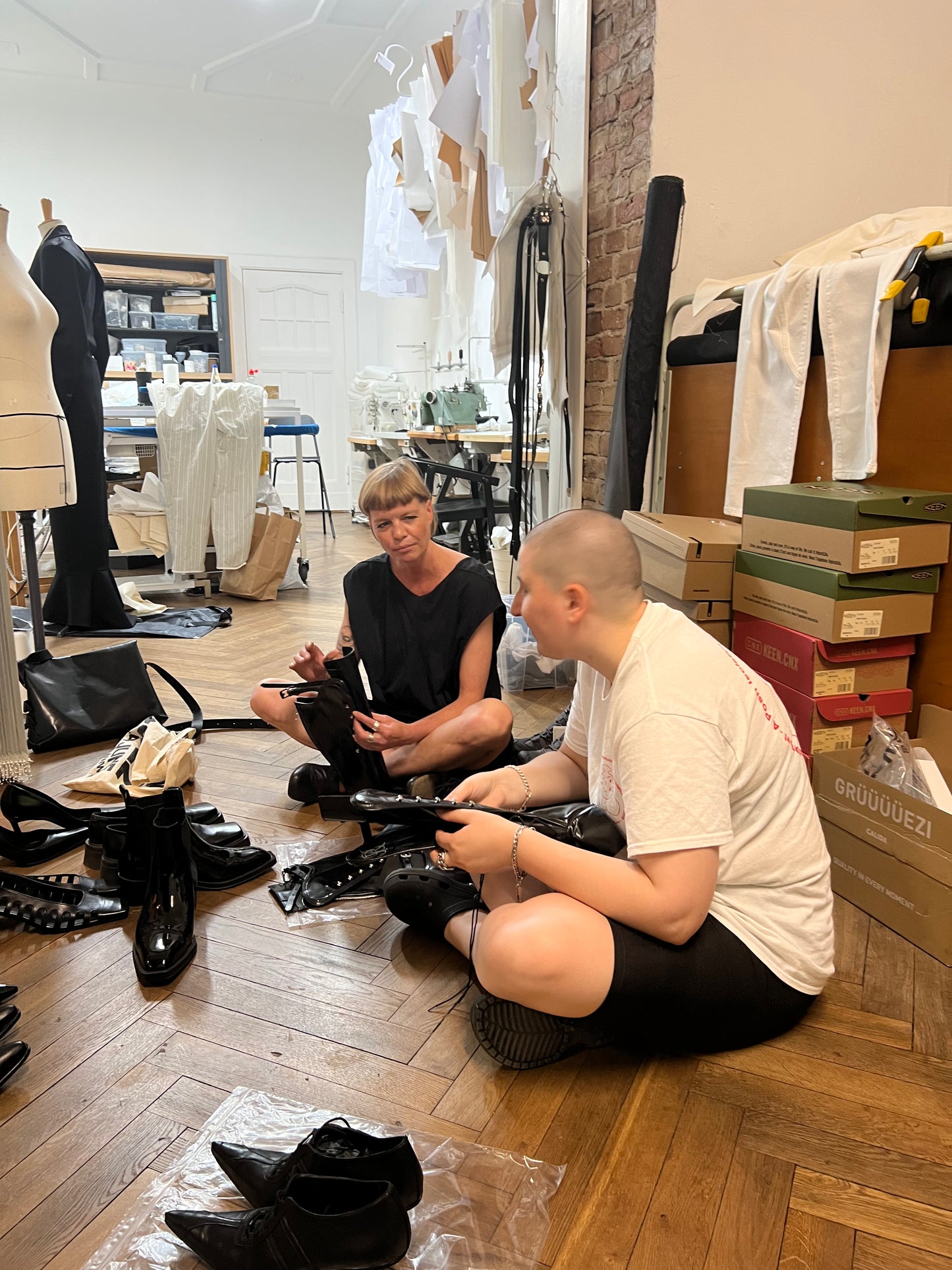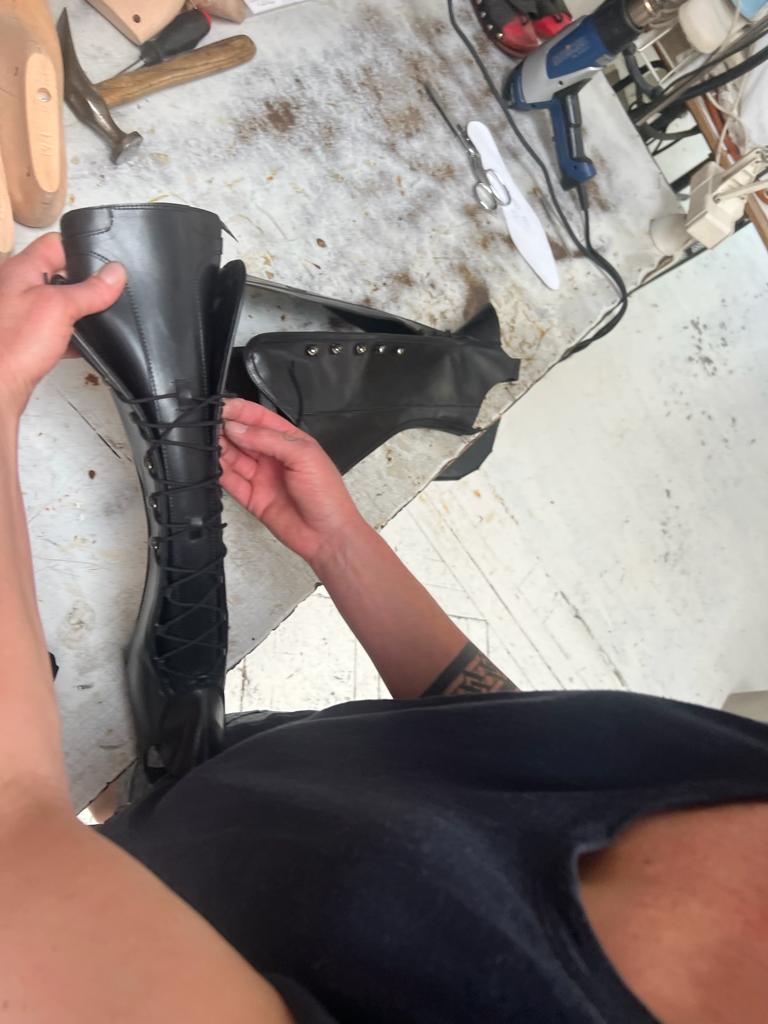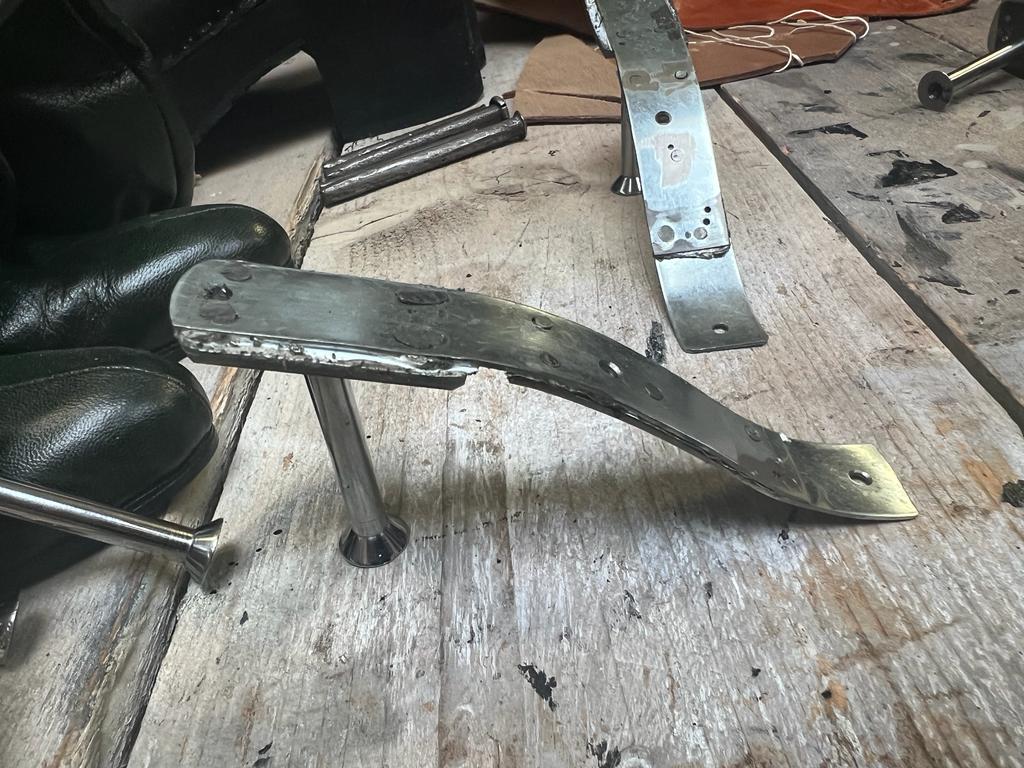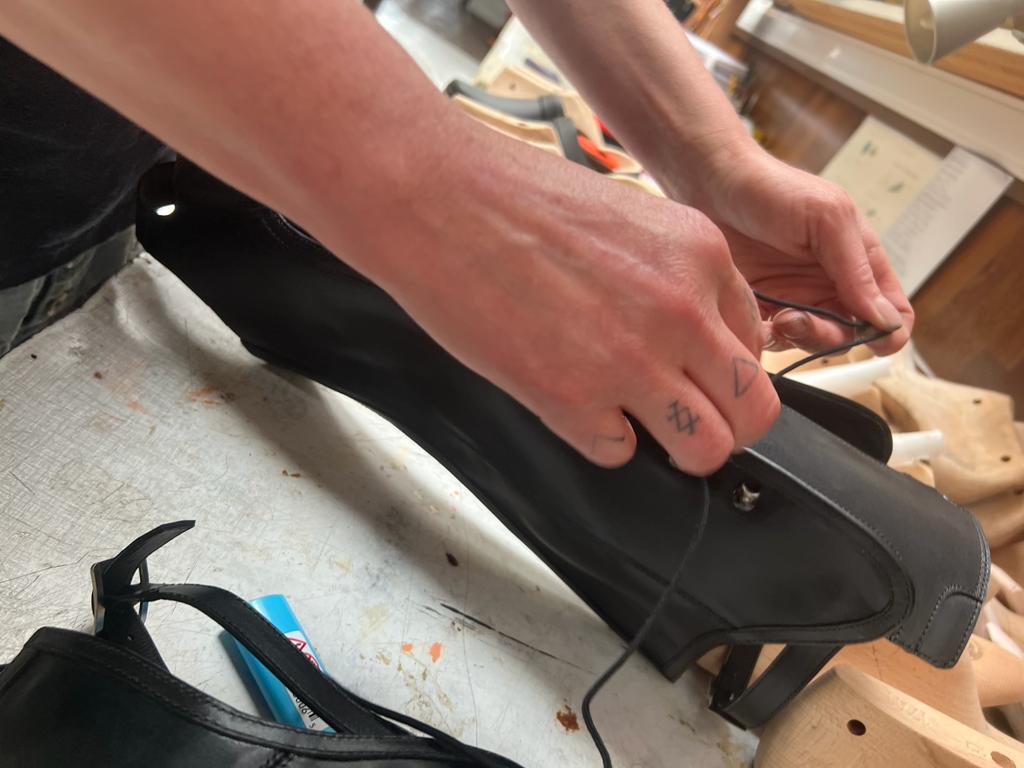 CdA X COLLABS
Get in touch to embark on a creative journey.